The internet has been overloaded by the overwhelming number of people using social media and especially LIVE VIDEO right now and it's such a beautiful thing to witness all the amazing brands showing up to SERVE so big for their audience who needs their help now more than ever!
Even though you might be experiencing some tech glitches as a result (we certainly did in this video but it couldn't be more perfect to use as my BFF in my head, Oprah says, "it's a teachable moment". You can see how I handle the tech glitches!), the most important thing to remember is that no one expects perfection on live video.
There are certainly some things that you can do to set yourself up for success to stack the odds in your favor when you do go live that you have a clear connection, sound great and look your personal best so you can create an awesome experience for your audience!
In this video, I share 5 must-do's and easy peasy steps to take before you go live.
Here's a sneak peak of what I talked about: 
[2:54] Check Your Internet Connection! I share the specific things that we can do on our end to ensure we have a clear connection when we're going live.
[20:02] Quiet on Set! I share a few things that you can do to improve your sound quality when you're going live.
[22:41] Location, Location, Location! I take you on a tour around my house to demonstrate how to find the right location for your live videos.
[28:43] Lighting! I share some simple tips to help you find great natural lighting and what you should avoid doing.
[38:33] Don't Make People Sea Sick! I show you my favorite tool to go live when I'm on the go and the homemade tripod you can use if you're just getting started.
#1 Check Your Internet Connection!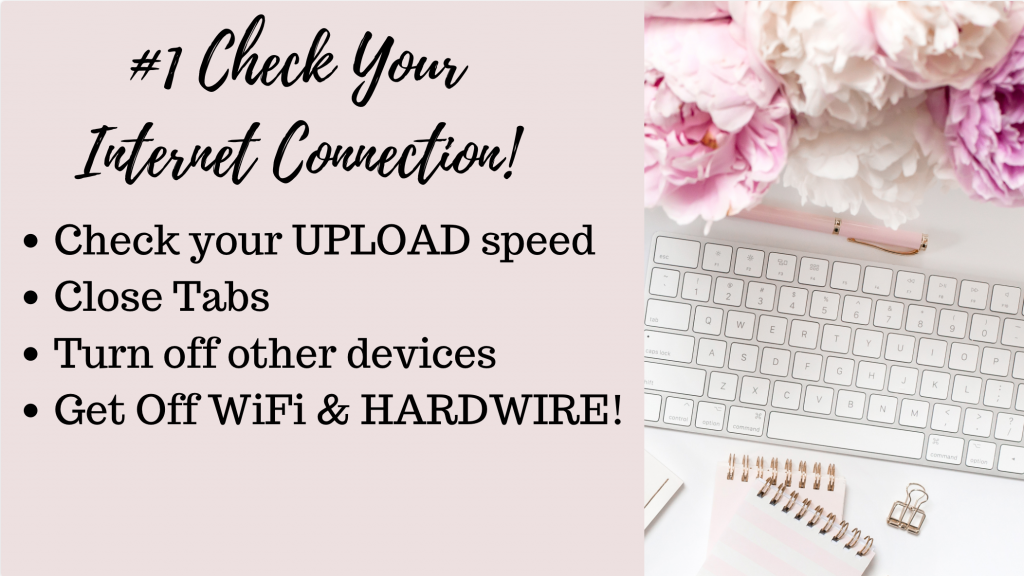 We want to make sure we're doing everything that we need to do on our end, because there are things that we can't control, like the overwhelming number of people now going live. Here's four things you can control when going live:
Check your upload speed from the device and area you want to go live from. You can do this by going to Speedtest.net!
Close your tabs so the operating system of the device you're going live from isn't being overloaded.
Turn off other devices so you're not spreading your WiFi too thinly around your house.
Get off WiFi and ensure your Ethernet cable is hardwired to the device you're going live with. Check out CoachGlitter.com/dongle for the equipment I personally use to get super clear, high quality video on my Facebook Lives!
#2 Quiet on Set!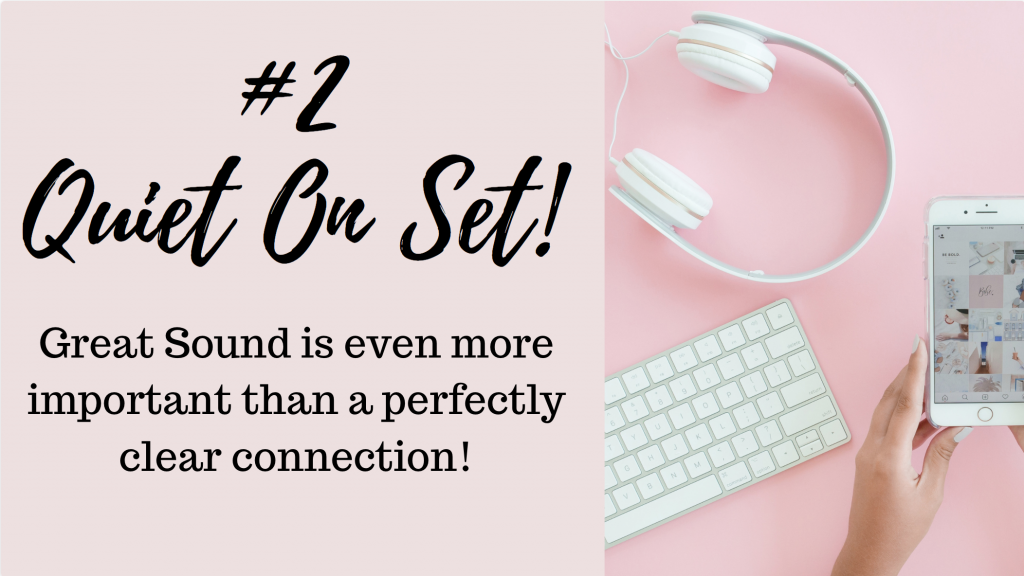 As much as we want high def, beautiful clear video quality, what's even more important than that is the sound quality. Here's a few things you can do to improve your sound:
If you're going live in a room with wood or tile floors, you can put down beach towels, throws, or pillows to help absorb the sound.
You can connect your cellphone, tablet, or even a DSLR camera to a lavalier micphrone or lav mic.
You can also use headphones or earbuds with a mic when you're going live.
#3 Location, Location, Location!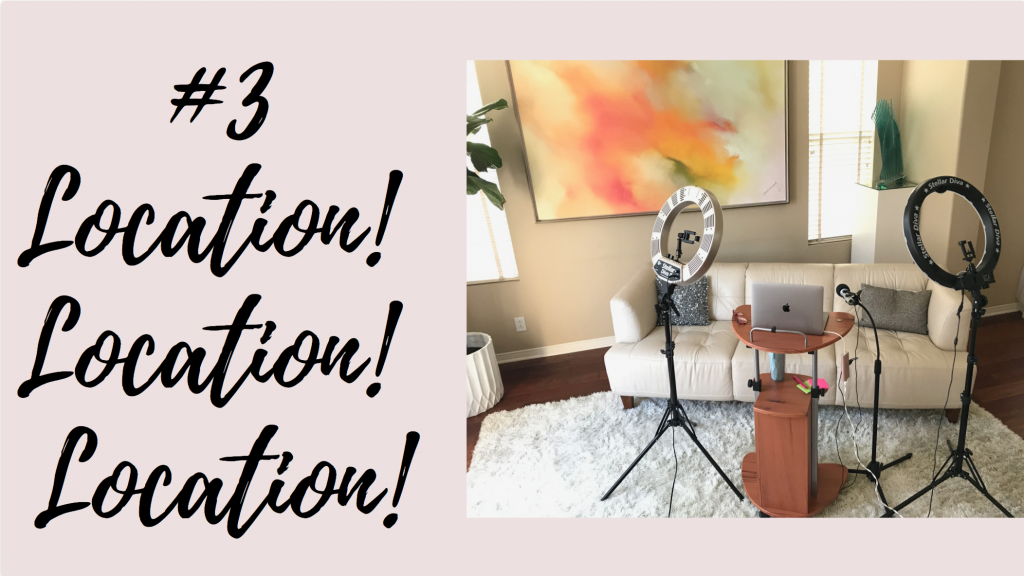 The biggest thing right now is not to worry about creating a home set, which is something that I teach my students how to do inside Lights Camera Branding. You don't need to build a home set. There are a few things that you should consider when choosing your location:
Be conscious of what's behind you.
Look for a space where there's not a lot of distracting things.
Make sure we can clearly see your face from the chest up.
#4 Lighting!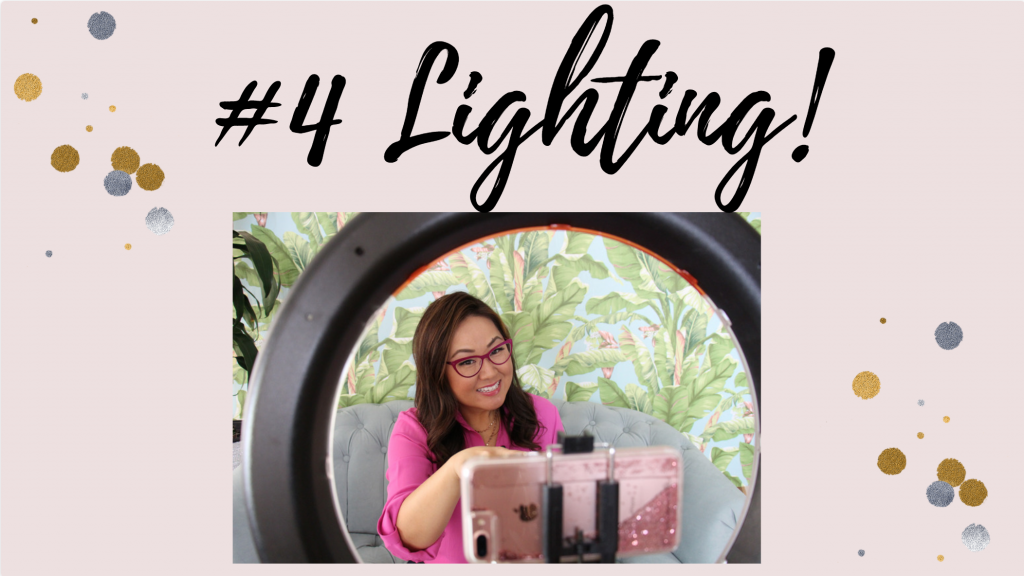 When you're looking for your location you want to look for a space that has beautiful, natural light. The best natural light is going to be in front of a window or door. Here's a few things to consider when it comes to finding the right natural light:
You don't want the bright light behind you as it will make you look backlit. You want to face the light.
You also don't want too much direct sunlight as it will make you look blown out on video.
You want to adjust your camera angle and position slightly until you like the appearance of the lighting on your face. (FYI… check out how dramatically better my skin looks in certain lighting and wayyyy worse emphasizing my hormonal breakouts i'm experiencing right now! It's crazy the difference!)
#5 Don't Make People Sea Sick!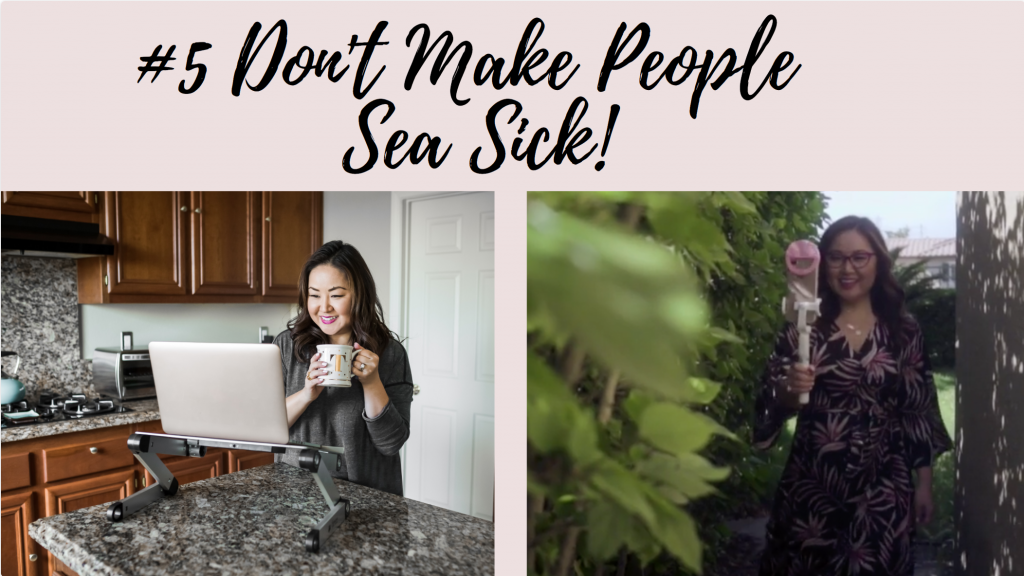 Most of the time when I go live I'm either sitting or standing. For the rare times that I am walking when I'm live, I try to make my camera as non shaky as possible. Here's some tips to do that:
Use an inexpensive selfie stick or tripod.
Make your own homemade tripod using a wine bottle, hair ties or rubber bands, and fasten your phone to the wine bottle for an instant tripod.
Gear & Resources!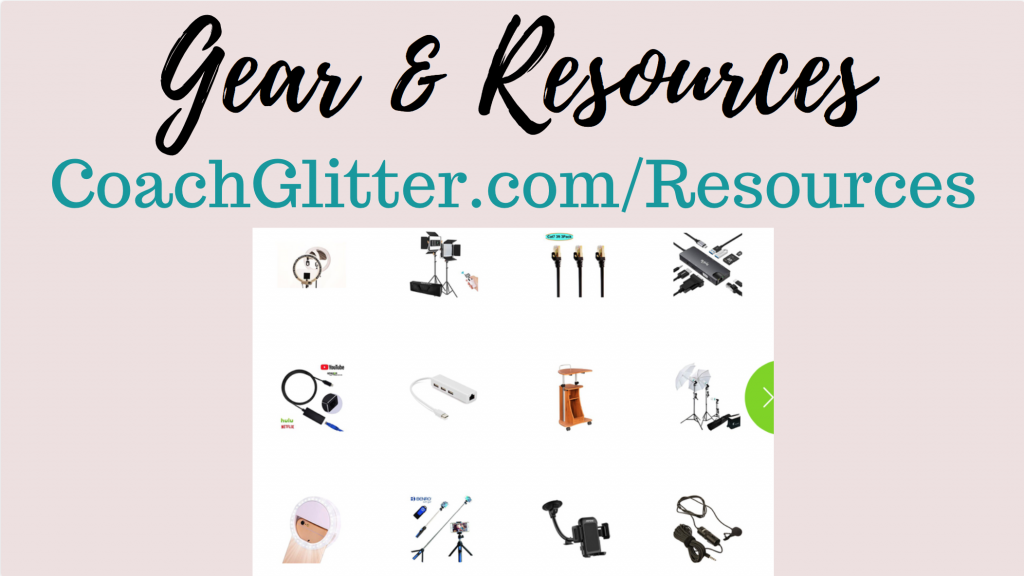 I created this resource page with all of my personal favorite products that I have personally tried, tested, and invested in myself. From the dongles I use to my lighting, you can check out all my recommendations on my resource page at CoachGlitter.com/Resources!
Get on the Waitlist!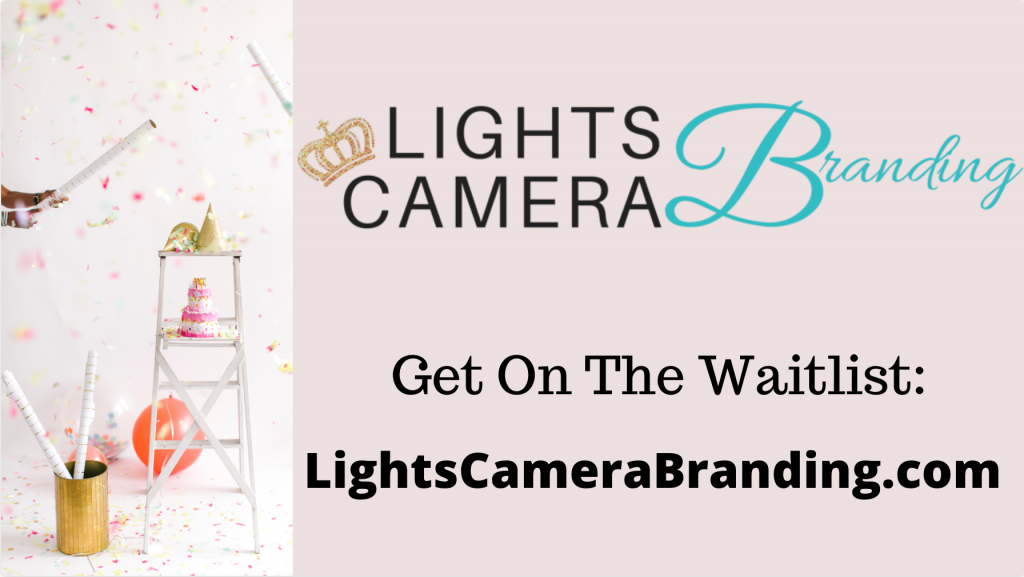 If you're not currently one of my Lights Camera Branding students, make sure you get on our VIP waitlist so you get notified when we reopen the doors. Get on the VIP waitlist at LightsCameraBranding.com!
With Grit & Grace, xoxo!
Tiffany aka Coach Glitter