This is the one big sale that is truly worth the wait and it only happens once a year! It's the best of the best fashions for the upcoming fall season which personally is my favorite season to shop and dress for! For the very first time ever on my blog, i'm sharing all my top picks which i've only done with my private shopping clients! This first post are my must-have closet staples for women. They are the ESSENTIALS and it's the best time of year to stock up on all the key wardrobe building pieces!
Just Added (Wednesday, July 19th at 3:30pm PDT) New Items that are back in stock in most sizes! Grab them while you can!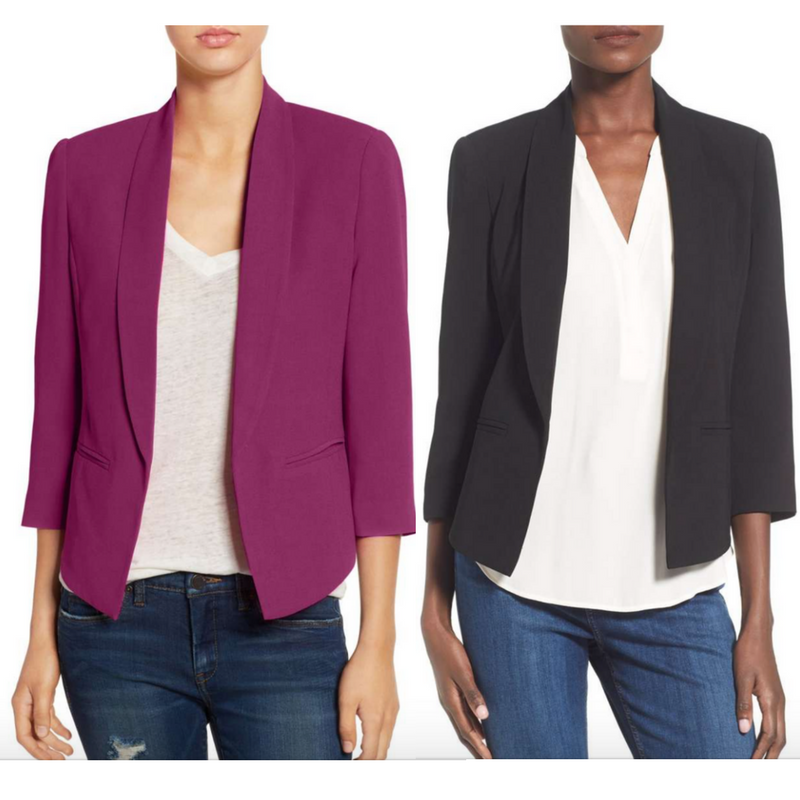 Mural Curve Open Front Blazer. Sale $48.90 After sale $74.00. I own this blazer in both the black and in an older version of pink. They are definitely a classic closet staple that you can style in a dozen different ways with a casual tank underneath or dress it up for business conferences or even on top of dresses and rompers/jumpsuits! It's that versatile and it's something that will never go out of style. Plus the style & fit of the jacket is very flattering. **Sizing Note** It runs narrow through the shoulders and normally i'd wear a Medium but in this particular jacket I went up to a Large and it fits me perfectly without being boxy BUT…I have very wide shoulders and back since I grew up a competitive swimmer! I'm built like a hanger 😉 http://shopstyle.it/l/cX8l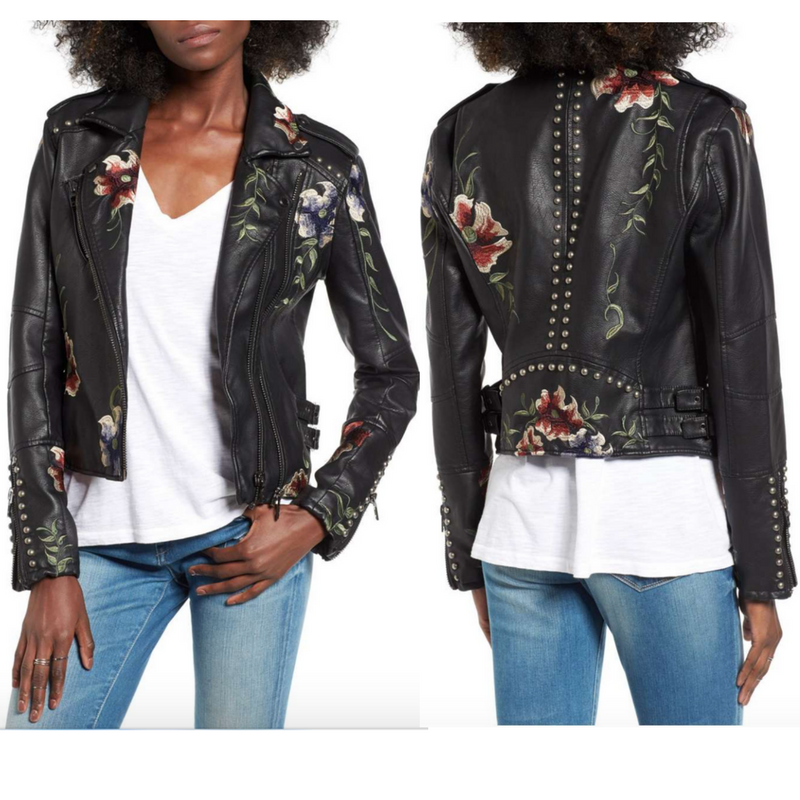 BlankNYC Embroidered Faux Leather Jacket.  Sale $119.90 After sale $168.00 This is a true fashionista's moto jacket and I personally saw it on my highly fashionable client & friend Chalene Johnson this past weekend working in New Orleans. She styled it with a simple feminine black dress that had a flowy skirt (I so wish I took a pic of her!) and it was an amazing combo of edgy & girly! Some sizes keep selling out but continue to check back! http://shopstyle.it/l/cYab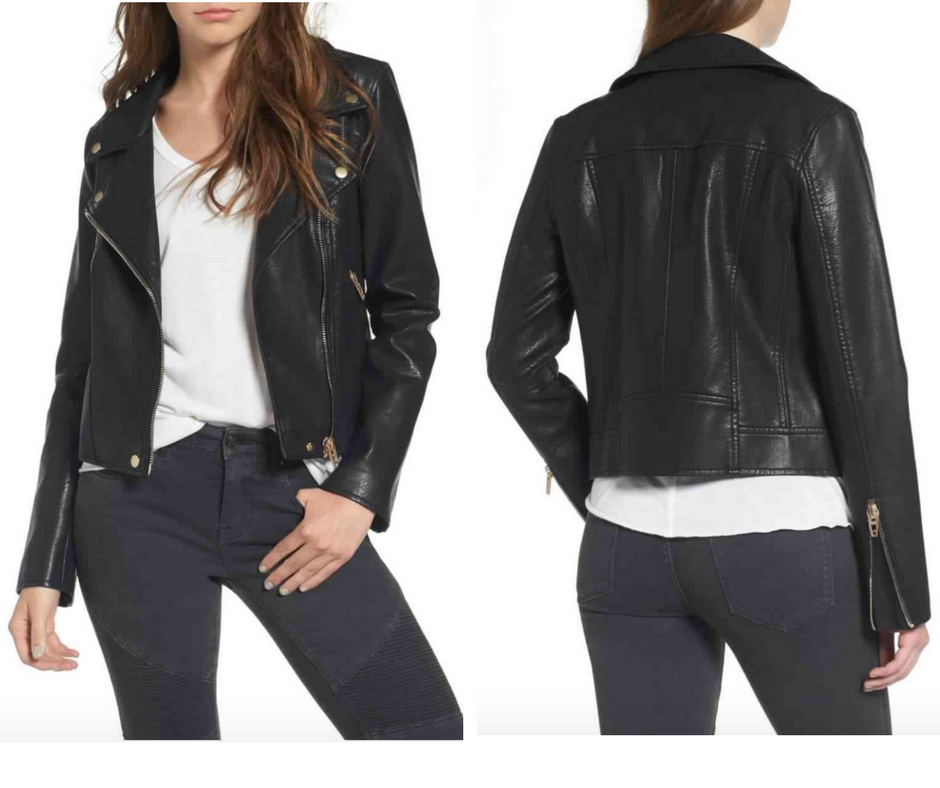 BlankNYC Moto Jacket. Sale $64.90 After sale $98.00 Vegan friendly faux leather. This goes with everything whether you want to keep it super rocker chic or over top a feminine floral top, dress or jumpsuit to add a bit of edge! http://shopstyle.it/l/cwN7
AG Ex-Boyfriend Crop Slim Jeans. Sale $149.90 After sale $225.00 I bought a nearly identical pair of AG boyfriend crops three years ago and every time I wear them or post a photo online I get a ton of questions asking me where I got them. They've finally brought them back! You will own these forever and they go with everything whether dressed up or casual with your favorite pair of Converse! The secret to finding a great fitting boyfriend jeans is to look for a Slim boyfriend like these so they're not overly big and unflatteringly baggy or to go up 2-3 sizes in a straight leg jean! http://shopstyle.it/l/cYci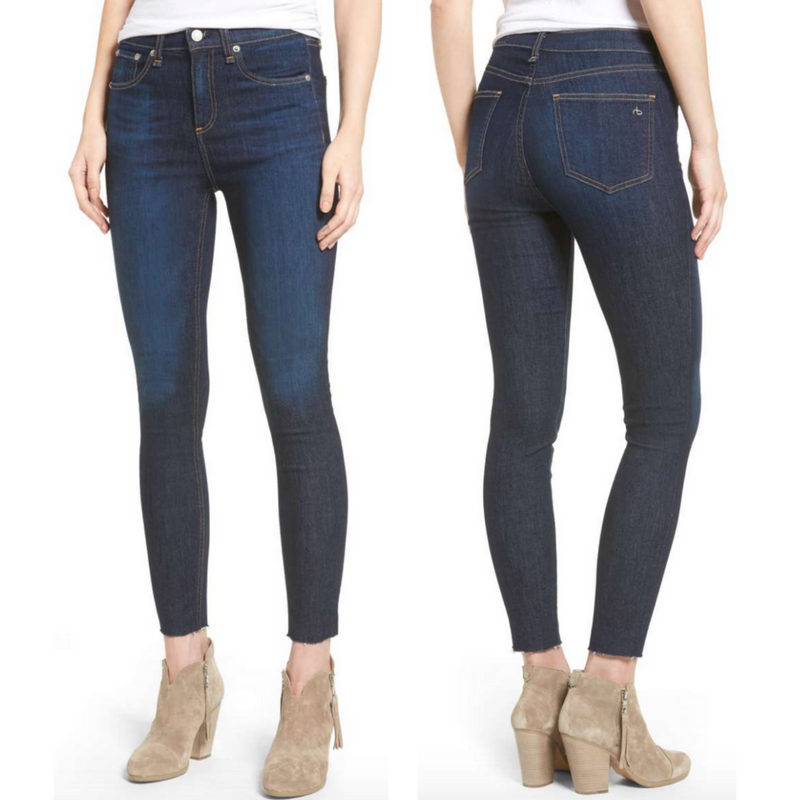 Rag & Bone High Waist Skinny Ankle Jeans. Sale $131.90 After sale $198.00 These sold out on the first day so I didn't bother adding them to the blog but they are back in just about every size! This is one of my favorite brands for jeans other than AG & Frame (unfortunately none of the sale Frame jeans were cute styles this year). This dark uniform rinse is super flattering too! If you're not a huge fan of the raw edge hem trend, you can always cuff them to hide it especially if you're on the shorter side and "ankle" jeans still tend to be longer on you! Remember if you're wearing any type of jean or legging with an ankle bootie, do NOT stuff them inside! No, no! Cuff them so that there's a tiny break of skin between the booty and jean/legging. Cuff don't stuff! http://shopstyle.it/l/cYe6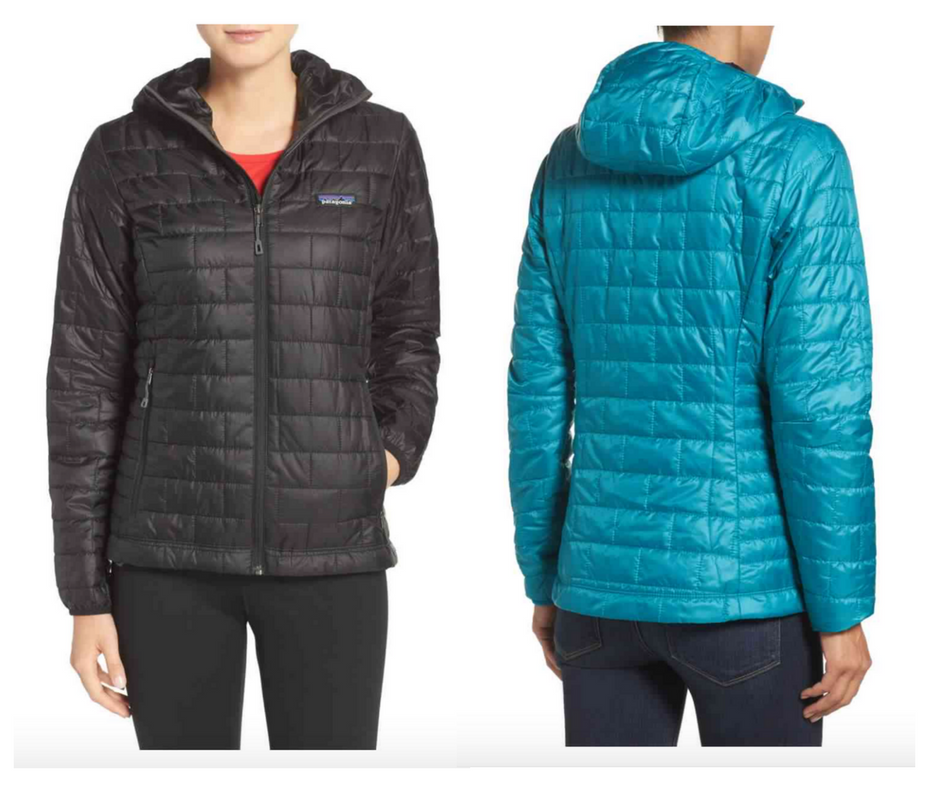 Patagonia Nano Puff Waterproof Jacket, Sale $185.90, After sale $249.00 Rarely ever does this jacket go on sale. It provides all the warmth without looking like the Michelin man! Comes in 4 colors! http://shopstyle.it/l/cw94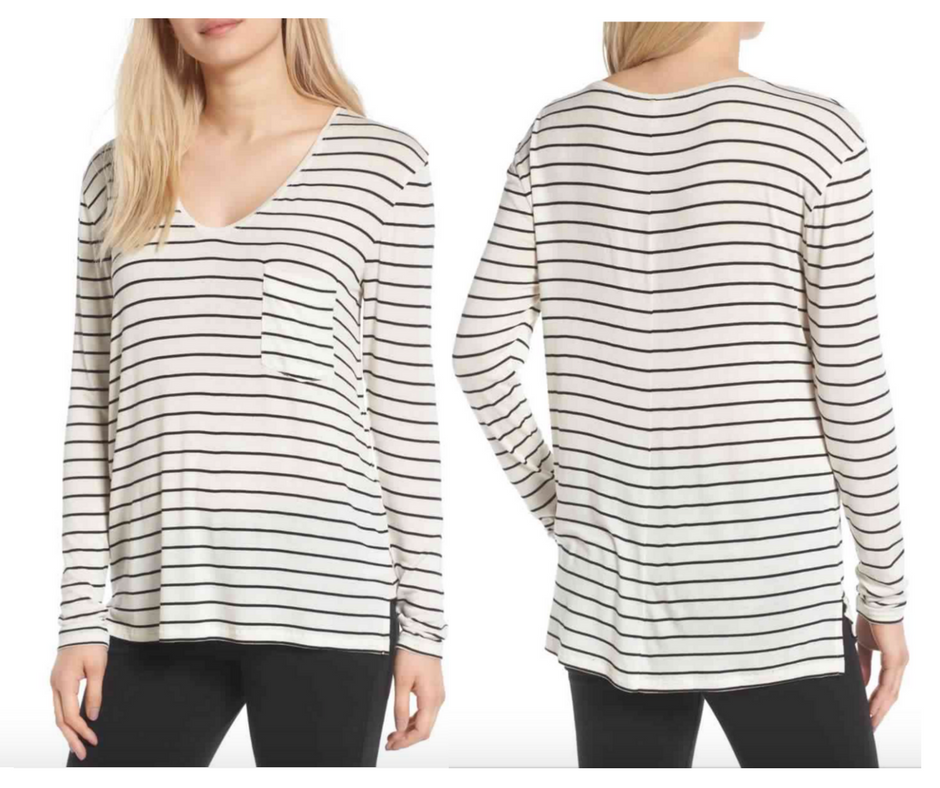 BP Pocket Tee Sale $18.90 After sale $29.00 Closet Staple, must-have perfect jersey t-shirt that comes in five perfect colors including stripes & long enough to cover your booty and wearing with leggings! As of July 16th, the white with black stripes option is currently sold out but the other four colors are still in stock in most sizes! I'll update if anything changes! http://shopstyle.it/l/cwP7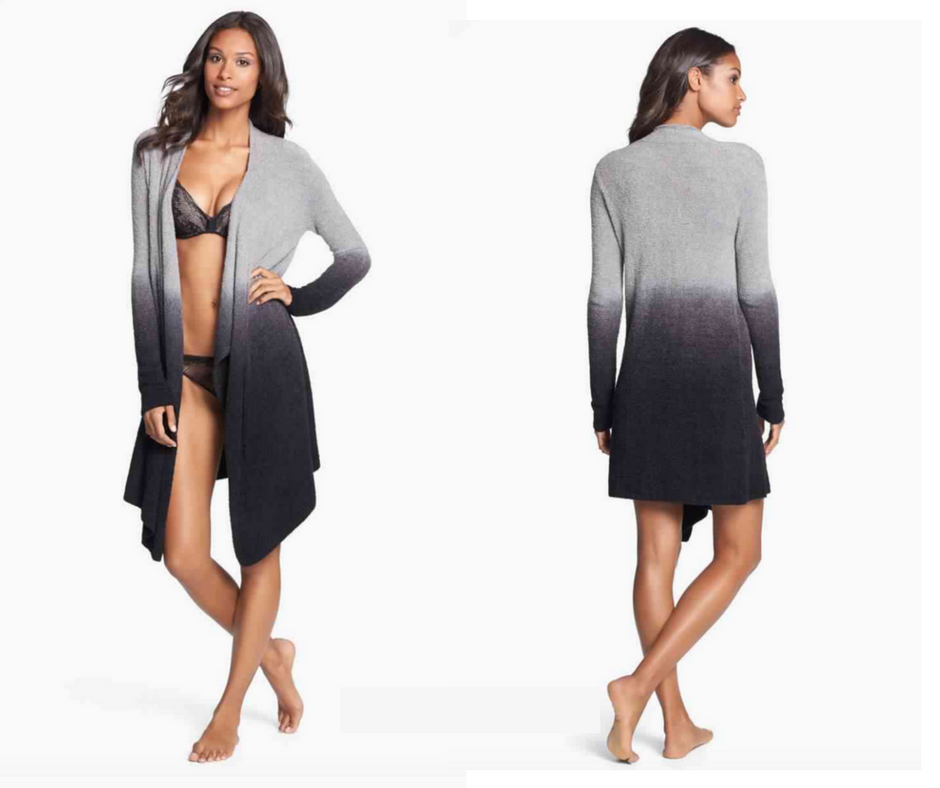 Barefoot Dreams Cozy Chic Lightweight Wrap Cardigan, Sale $60.90 After sale $92.00 I literally live in this during the cooler months especially since I work from home on most days. It keeps me toasty warm but not too hot! And whoa! You've never felt a more snuggly, cozy and soft material before! It's baby blank soft! http://shopstyle.it/l/cwZk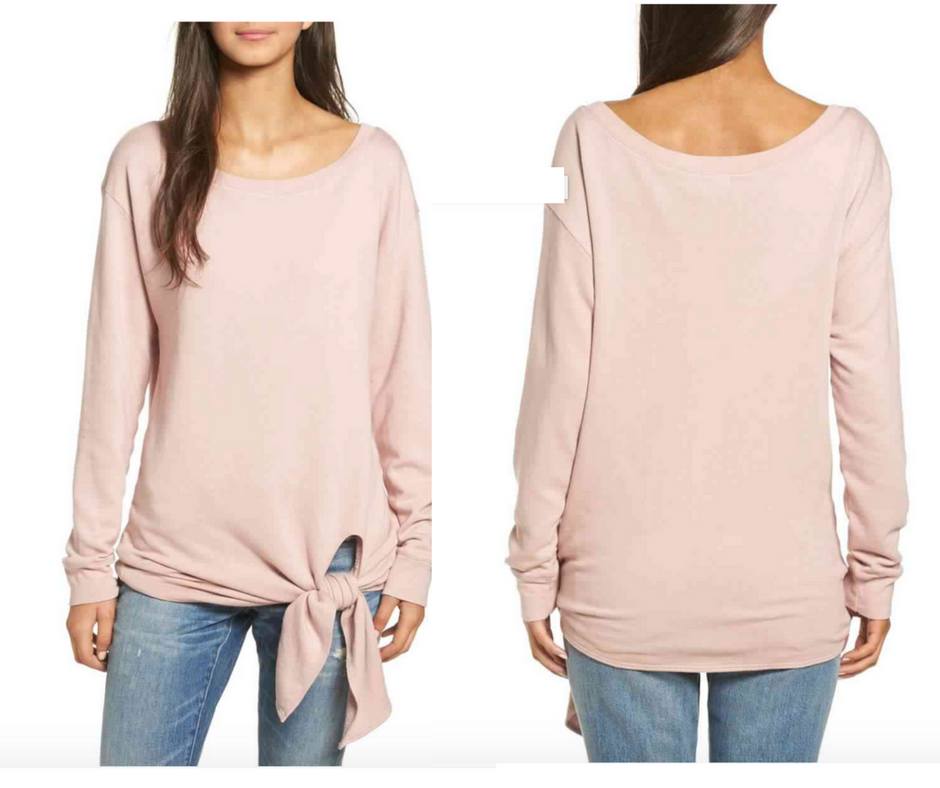 Hinge Tie Front Pullover, Sale $45.90 After sale $69.00 Flattering soft blush pink, wide enough neck to wear off the shoulder, booty coverage to wear with leggings and to add more style as well as shape than your average sweatshirt, the adorable tie front. http://shopstyle.it/l/cw2i   *This one sold out really fast but a few sizes have been restocked a couple times so keep checking back!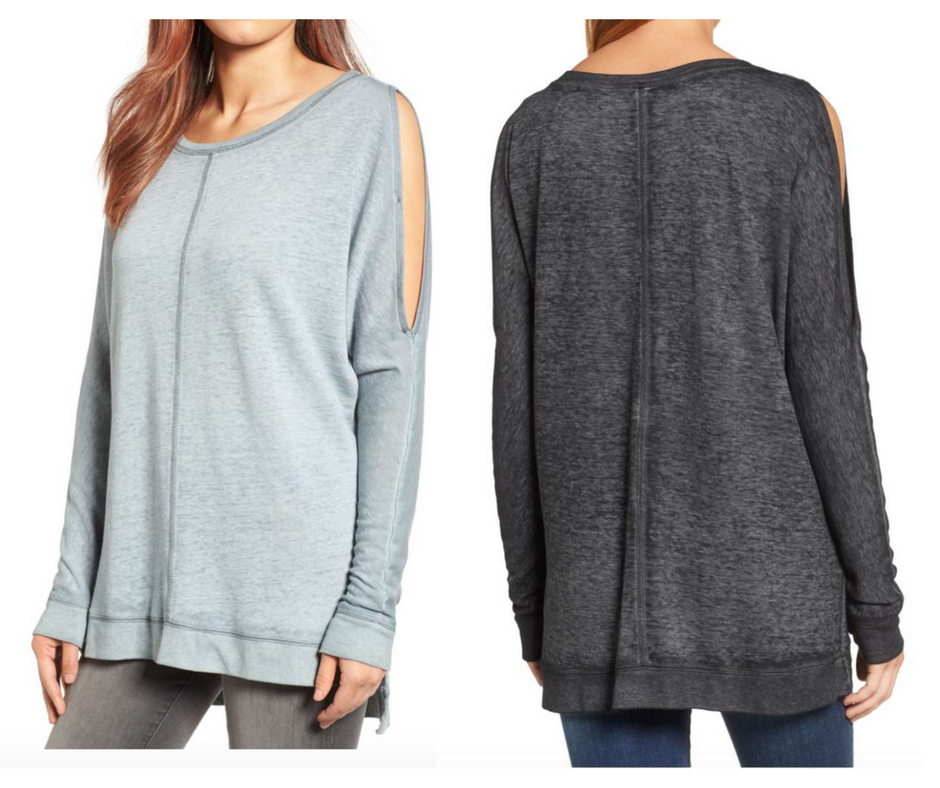 Caslon Cold Shoulder Burnout Sweatshirt, Sale $39.90 After sale $59.00 This is such a versatile top that you can easily wear casually with any one of the leggings below or more dressed up with your favorite jeans! I love the cold shoulder features and the tunic length which is so hard to find great tops that cover your bum! Plus it comes in four great colors! You'll for sure wear this at least once a week! I know I will! http://shopstyle.it/l/cAqQ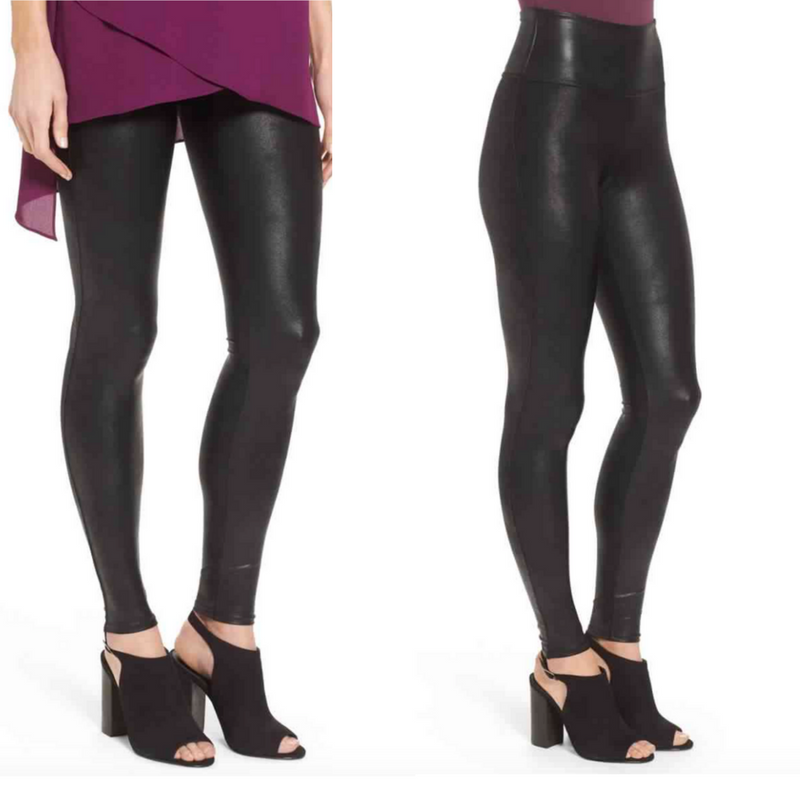 Spanx Faux Leather Leggings Sale $64.90 After sale $98.00 I have two pairs of these leggings and all my clients love them too! They are so flattering because they are made by Spanx but don't you worry! They are not a restrictive control top. These leggings do smooth everything out and makes you look confidently beautiful! Plus they look great with heels of all kinds, booties and boots of all heights! Total closet staple! http://shopstyle.it/l/cwGv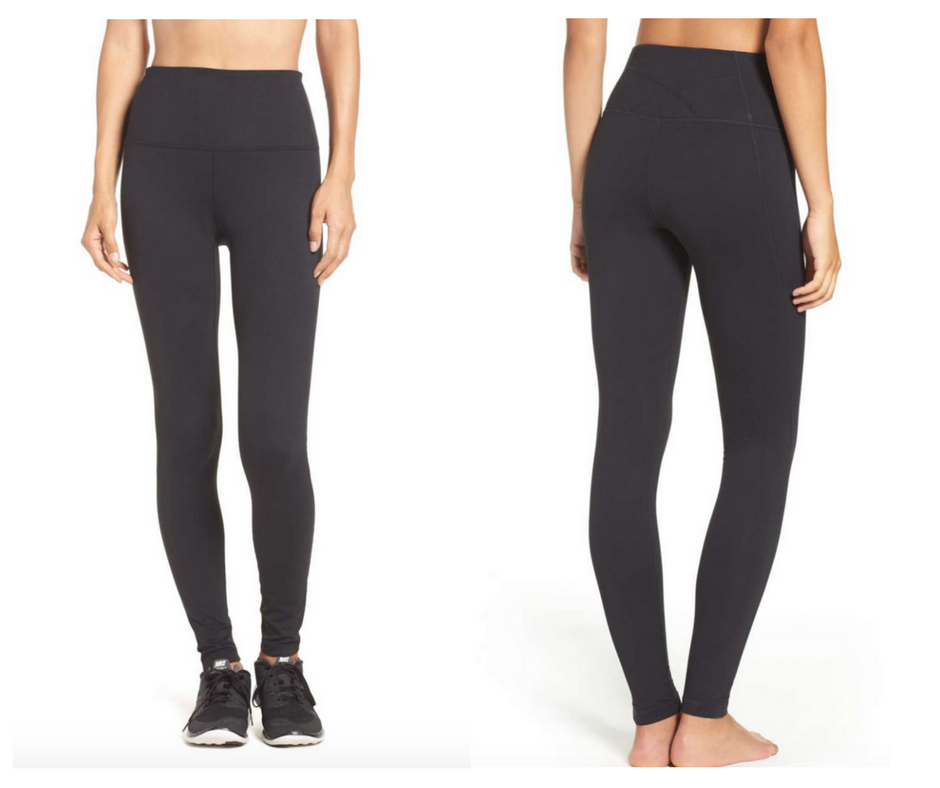 Zella Live In Leggings, Sale $35.90 After sale $54.00 Speaking of closet staples, i've been buying the these leggings for at least 7 years and have recommended ever since I first discovered them. I love these newer version with the higher waist which just smoothes everything out especially under thinner and clingier tops. Oh yeah, I've never actually worn them as workout tights! I wear them all fall and winter long with my tunic tops and sweaters paired with boots! So effortlessly cute! http://shopstyle.it/l/cyh9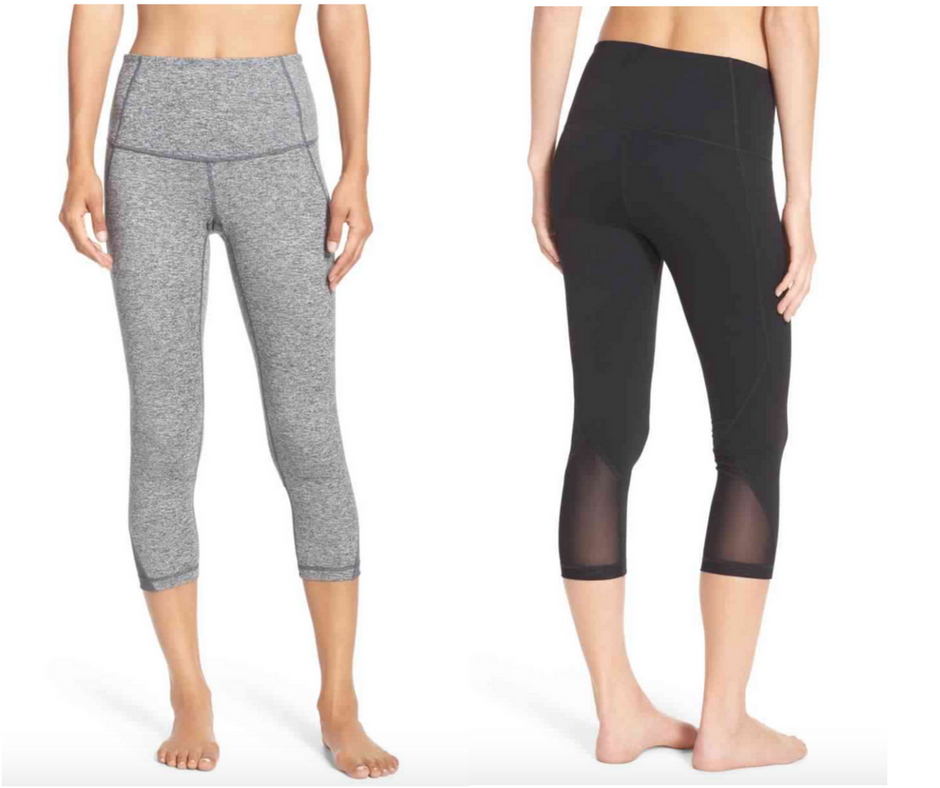 Zella Hatha Yoga High Waisted Crop Leggings, Sale $33.90 After sale $52.00 Now these I do wear when I workout….errr….or when i'm just hanging out in my yoga pants, ha! They are such a great flattering fit and the price for such great compression tights make it a no brainer!  http://shopstyle.it/l/cwRg
Spanx Shape My Day "Girl" Shorts, Sale $32.90 After sale $50.00 This is not a girdle! I repeat! Not a girdle. What this is is a major must have Medium Control "girl" short (like boy shorts but way better).  You won't feel like an over stuffed sausage and it just helps to smooth everything out.  You NEED this if you wear maxi dresses, shorter summer dresses or skirts, any dress that is slightly clingy or made out of a fluid jersey material. Wearing regular undies especially thongs with a clingy and drapey maxi dress isn't always the best idea because i've seen it way too many times when part of the back of a dress gets stuck in up an unsuspecting woman's rear! Ladies, that won't happen if you wear the right undies! Go for a girl short instead!  http://shopstyle.it/l/cwXl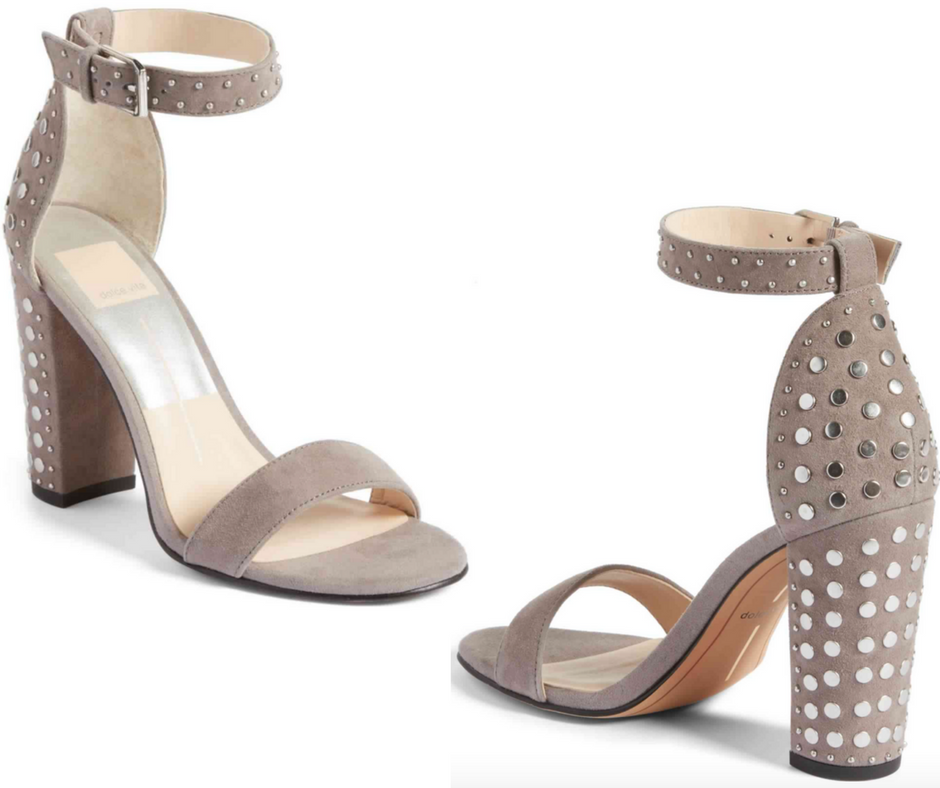 Dolce Vita Hendrix Studded Sandal, Sale $99.90, After Sale $149.95 How cute are these! If you've seen me live in my other Dolce Vita sandals in the exact same color and detail but with just an extra strap that is no longer available, this is the updated version and best of all, it's way less than what I paid!  Plus they are super comfy with the block heel! http://shopstyle.it/l/cw3T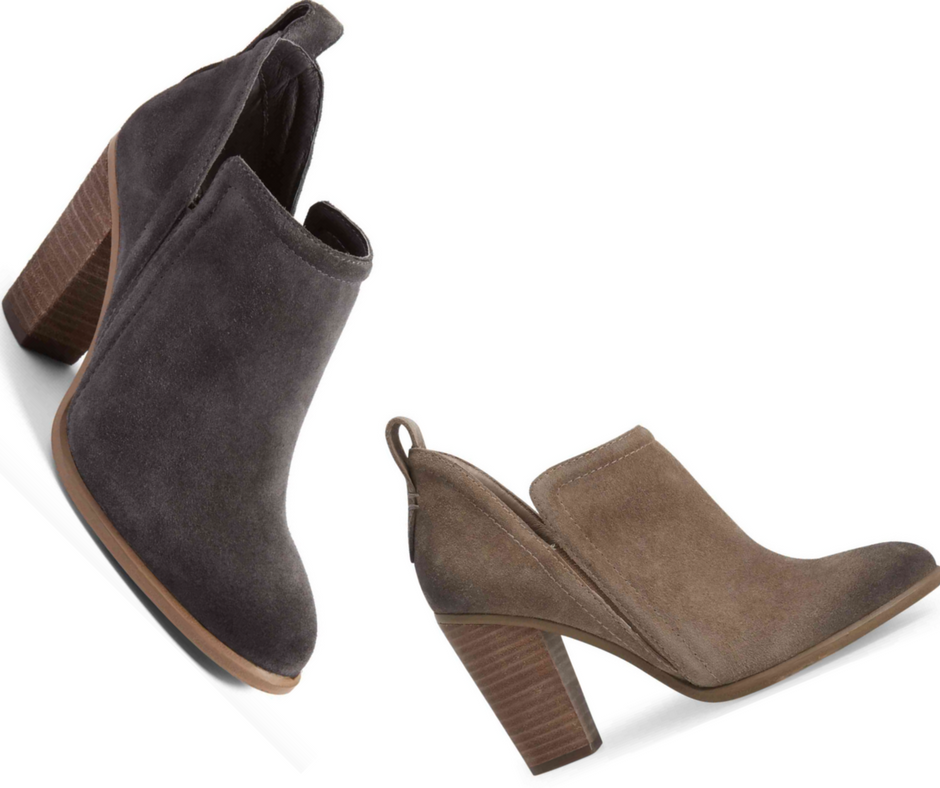 Vince Camuto Bootie Sale $99.90 After sale $149.95 This perfect bootie that you'll wear for many seasons ahead omes in four colors, stacked heel that isn't too high or too flat. It's just right! http://shopstyle.it/l/cwTS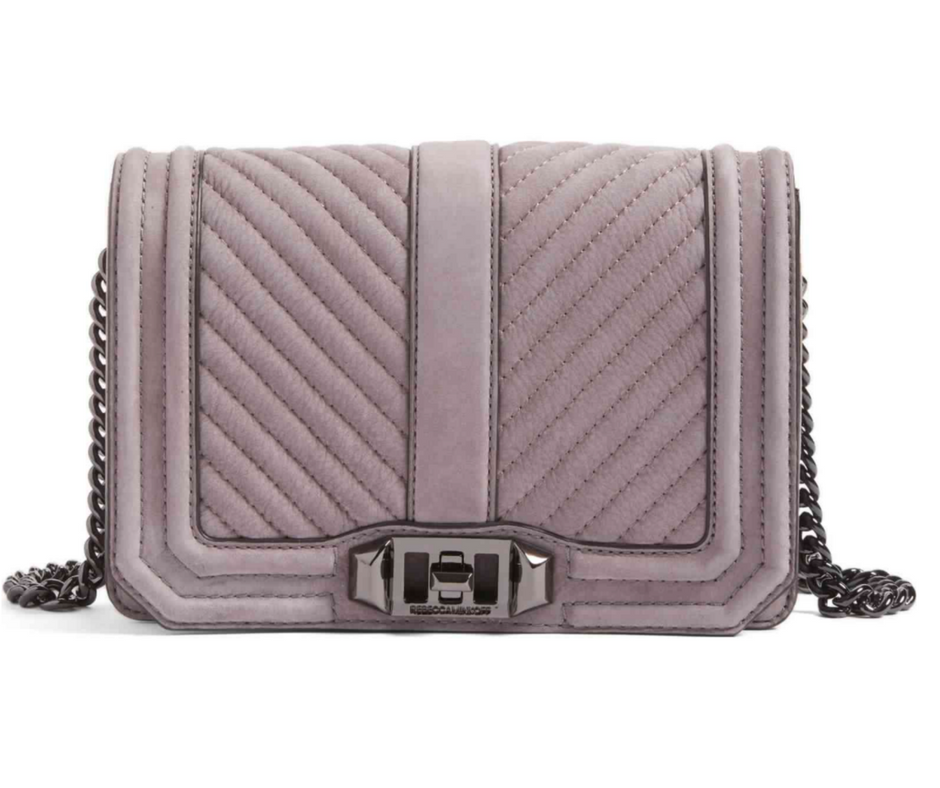 Rebecca Minkoff Small Love Nubuck Crossbody Bag, Sale $149.90 After sale $225.00 I just adore this bag and this brand designs the perfect combo of edgy with girly styles! How great is this soft gray with touch of lavender? It's a total neutral in my book! http://shopstyle.it/l/cw67
Keep checking back because i'll be adding more new posts and updating sell outs! I also created a separate post for you dedicated to my favorite accessories. Click HERE to check it out!
I'd love to know what you pick! Happy Anniversary Sale shopping!
xoxo!
Tiffany aka Coach Glitter
**DISCLOSURE: I may be an affiliate for some of the products that I recommend on my blog. If you purchase those items through my links I will earn a small commission. You will NOT pay more when buying a product through my link. In fact, I oftentimes am able to negotiate a discount or bonuses/Gift With Purchase not available elsewhere. Plus, when you order through my link, it helps me to continue to offer you lots of free stuff. 🙂 Thank you, in advance for your support!