Have you ever doubted yourself, questioned if what you're creating with your business even matters?
Or, maybe you're wondering if you're truly making an impact? 
I've struggled so much with all of the above too and so much more but everything changed when I discovered this one incredibly simple yet powerful tool that changed my life for the better!
This is the one thing that I've done for six years to help remind me of what I'm capable of, all of the things I've already overcome, and that I am a warrior!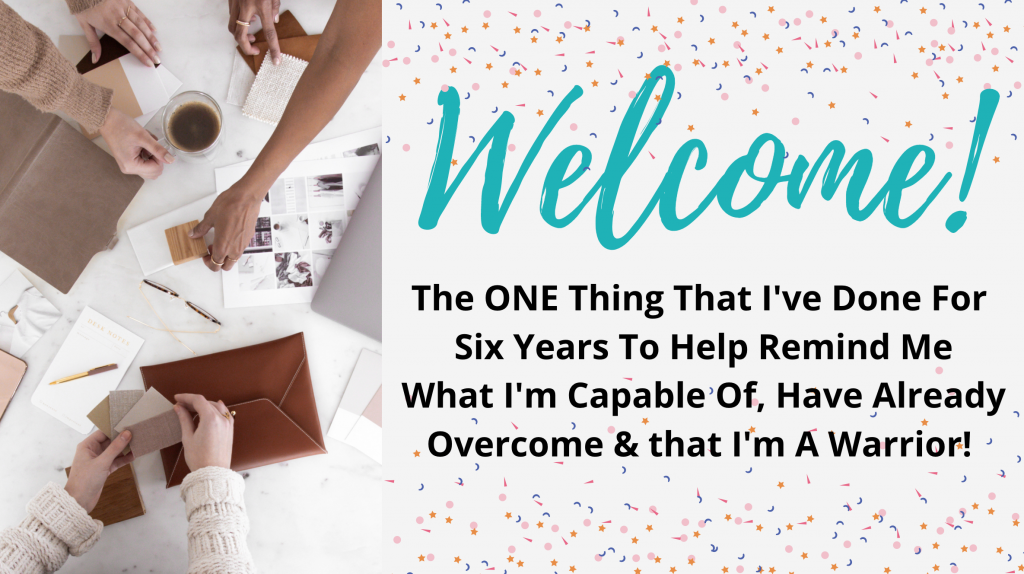 Here's a sneak peek of what we talked about: 
[5:32] The power of an evidence file!

[17:50] How to teach your brain to seek out and celebrate every win! 

[20:02] Why you are a warrior! 
The Power of an Evidence File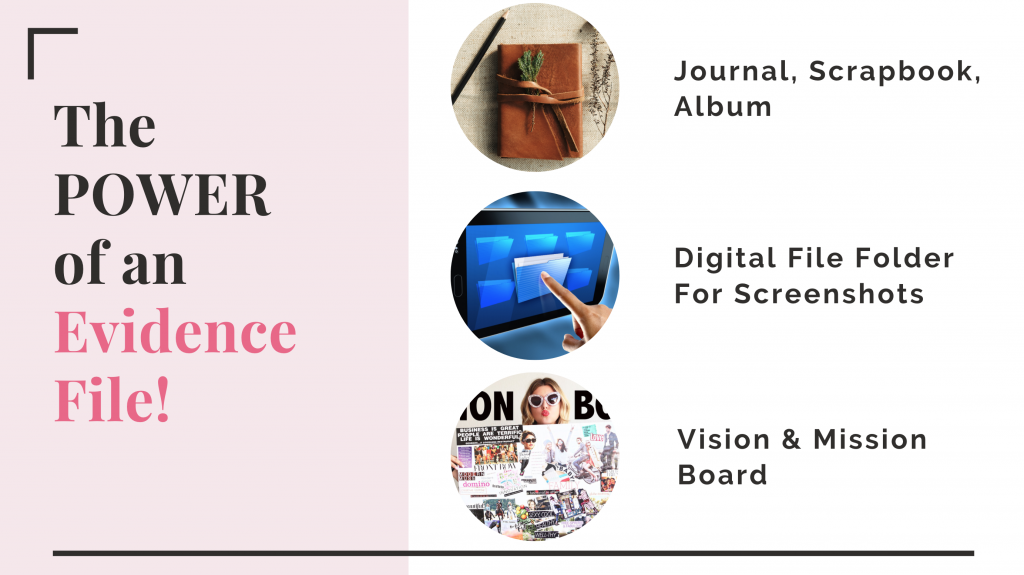 The practice of creating an evidence file is something that I have done that I don't see many people do in the online space.
An evidence file can be: 
A physical journal, scrapbook, or album with photos that you've taken from your own phone. You can print them out easily and for little to no cost by using apps like FreePrints.   

It can also be digital. Such as a file folder on your computer where you capture screenshots of all the positive comments you get from on social media, inside your program groups or during your launches. 

It can also be a vision or a mission board that you create once a year or quarterly where you take all of the ideas from your brain on your big ideas, dreams and goals and translate it into something physical and tangible. You can then look back to see everything that you've accomplished, that YOU made come true, that YOU made it happen! 
The reason why we do this is that the evidence files retrains your brain from its natural ability to focus on the negative (it even has a name, negativity bias), and instead look for the good! We often forget how many lives we've impacted which is why we have to train our brains to recognize the small wins.
Plus as the go-getter that you are, I bet you often speed through from accomplishing one goal to immediately go to the next without ever recognizing let alone celebrating that big win! This is how you pause to pat yourself on the back!
Skip ahead in the video to 5:32 to see examples of my evidence files.
How to Teach Your Brain to Seek Out and Celebrate Every Win
So many of us are go-getters, goal-crushers, and highly-driven, but what happens is that we often think that we have to do something really huge before we celebrate. We end up creating these made-up stories that are attached to these arbitrary numbers before we celebrate our wins. Celebrate every milestone now, because those are the ones that up to make the most overall impact!
This is what:
Gives you the momentum to move forward!

Reminds you of all the little baby steps that you are taking consistently every single day!

Helps you see the impact that you're making that you're not even recognizing! 
When you teach your brain to focus on the positive, imagine what that does for your self-esteem?! You don't have to wait until you get to those giant goals to celebrate. Celebrate the small wins now! 
Why You Are A Warrior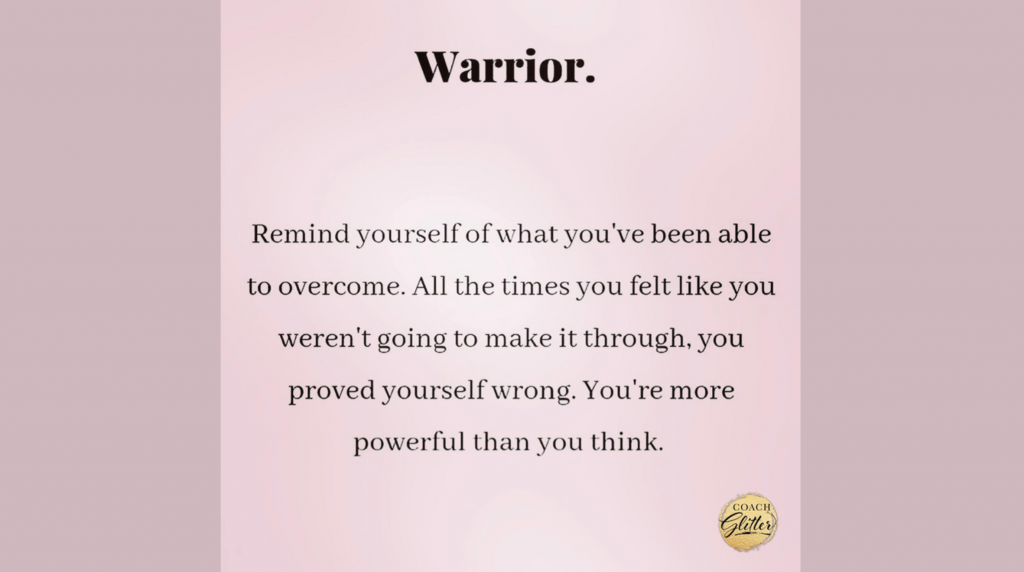 I'm here to remind you of how powerful you are, how amazing you are, and how you're able to overcome whatever life throws at you. Treat this like a baseball game and smack whatever comes at you and make it a home run!
Remember that you are a warrior: 
All of the times that you thought you weren't going to make it through, you've already proven yourself wrong! 

Think of all the times in your life that you were knocked down, but you got up again!

You are more powerful than you think you are and more than you often give yourself credit for!
Whether you're starting a brand new business or you're just getting that momentum going, this is what builds you up! This is what strengthens you. You don't have to just think your way to positivity, but really show up and collect your evidence as you build your business one small win at a time!
With Grit & Grace, xo!
Tiffany aka Coach Glitter