I truly believe that your environment plays a huge role in your productivity, creativity & overall success especially if you're a creative type like me! Your workspace can help inspire you or it can extinguish any new ideas that are dying to create a spark!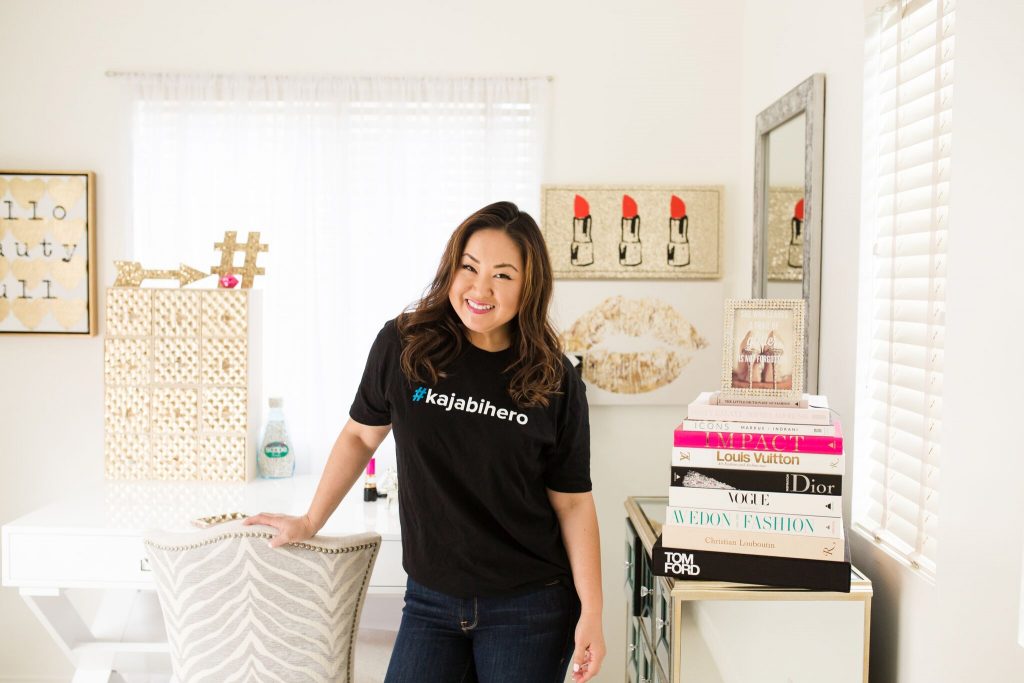 With that said, I don't believe that means that your workspace has to look like something out of Pinterest or Instagram-worthy. If that helps inspire you then more power to you! My studio (photo above) which is a teeny tiny "casita" that is detached from my house used to be my makeup studio but now that my business is predominately online and i've become completely obsessed with video especially Live Video, it's become more of a filming area. On the other side of that pretty styled photo that I did for a project with Kajabi which is the premier platform that hosts my online courses, are a cluster of beauty lights! No matter what your personal aesthetic office look is, the most important thing we can all do to become more organized is to have an organized, neat and clean space. Clutter ='s visual & mental chaos!
I call myself an "office nomad" because I roam around with my laptop in hand to various spots to get my work done depending on my mood and whatever project I'm working on. I have a new "favorite" spot every few months but most of the time, I begin and end my work day here at my kitchen counter. It's nothing fancy but I wanted to share with you a few of my key products that I've discovered are essentials to get stuff done!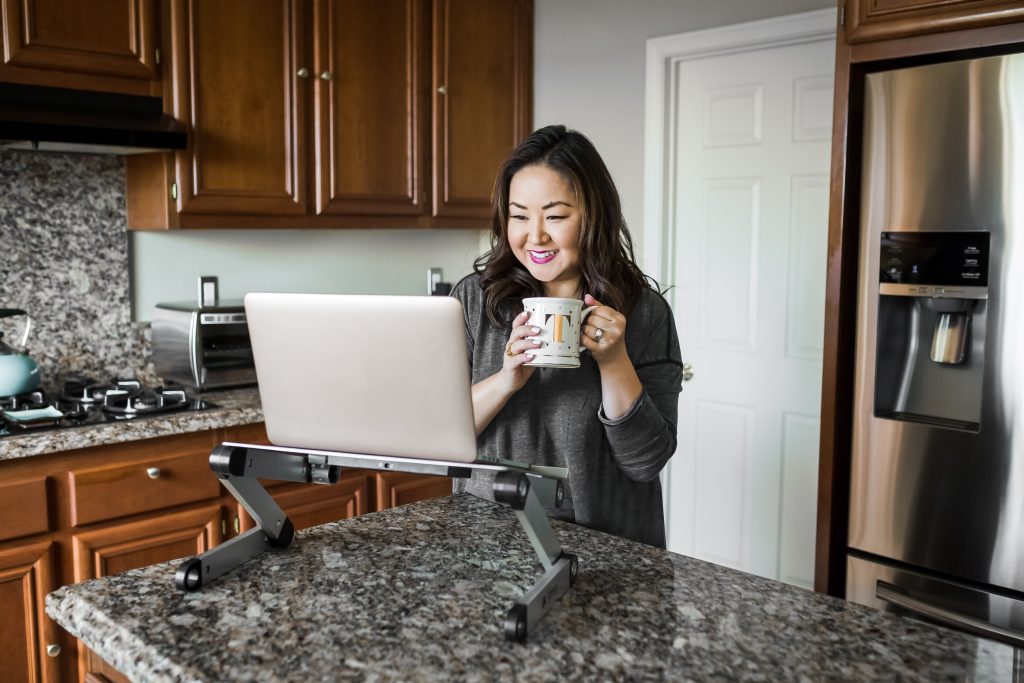 I've wanted a stand up desk for over a year especially after my lower back started bothering me from sitting so much but i've already invested a lot into the desk that I have in my studio that i'm holding off for now. My aching back forced me to find a temporary alternative and I have to say i'm so glad that I got this instead! I've shared this adjustable laptop tray last summer when I first found it (I'd never hold out on you!) but I figured it's worth mentioning again in case you missed it the first time! This is gold, baby! Pure Gold and the best $40 i've ever spent! Plus, I don't know if you've heard but sitting is the new smoking and I really do find myself getting more steps in, improving my posture/core and my lower rarely ever bothers me because I do the majority of my work standing! Click HERE or the photo below to get the details on the exact one I use!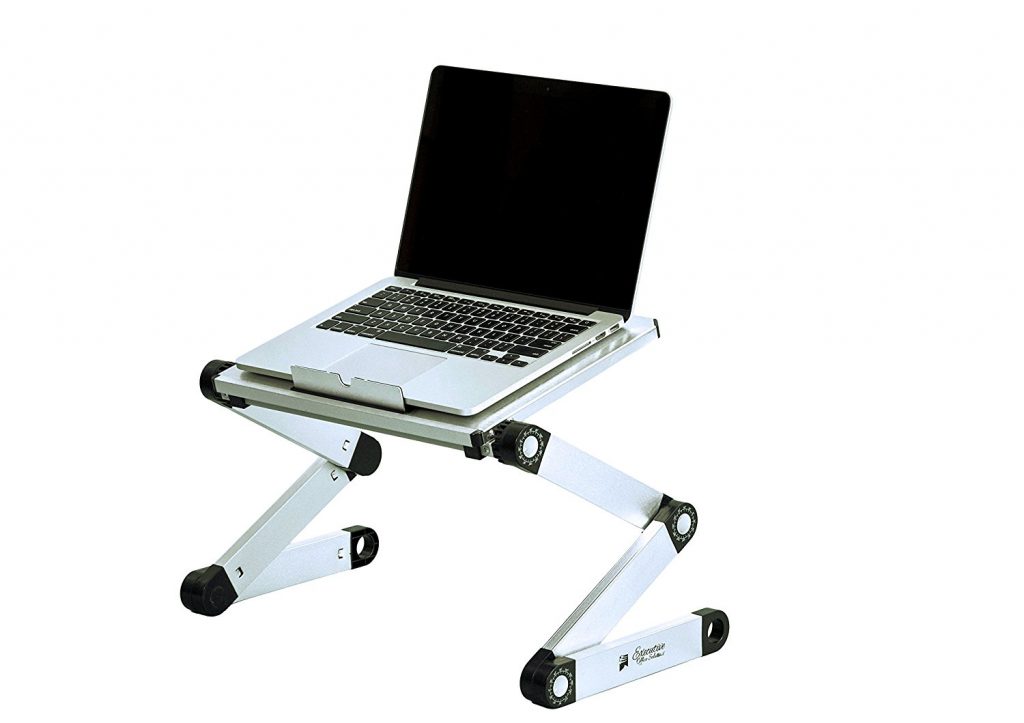 Here are a few more tools that I cannot live without and use on a daily basis other my MacBook Pro: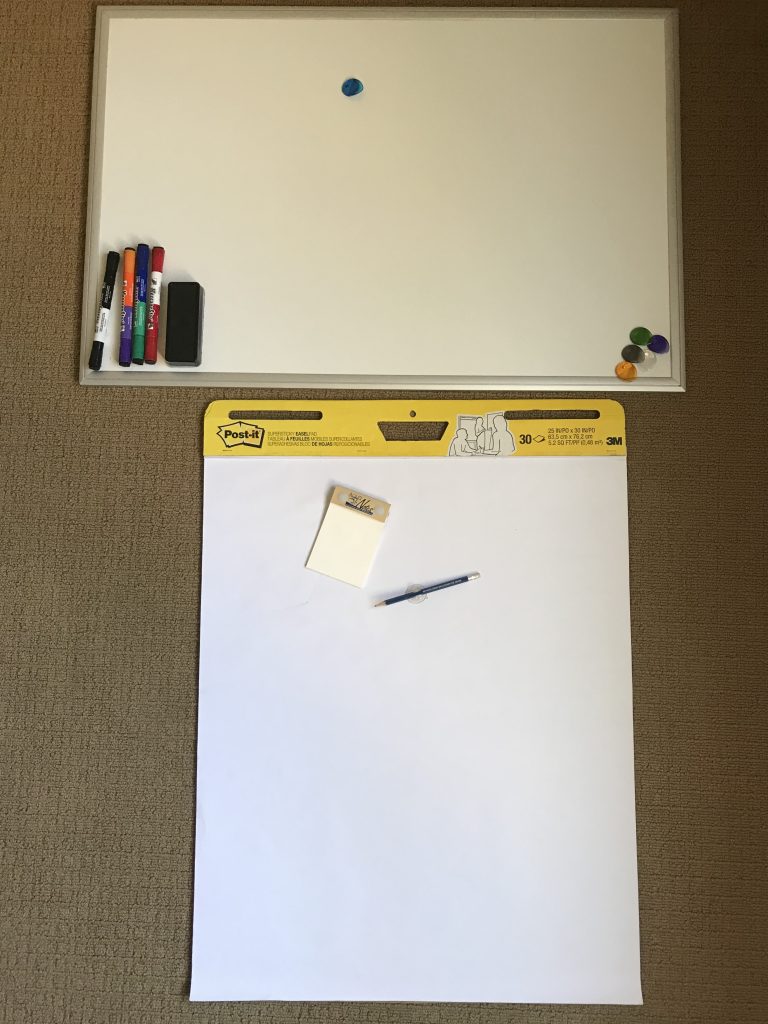 The photo below was my makeshift Cloffice (Closet X Office as one of my favorite best selling authors, Glennon Doyle calls hers). This was my Lights Camera Branding Fall 2017 "Launch Headquarters" inside my spare bedroom turned closet. I set up that tiny rickety old card table, threw a sequins filming backdrop on it as a table cover & for some reason I got major amounts of work done here. I seriously got in the zone. Some of my friends said it was the shoes that inspired me. Maybe!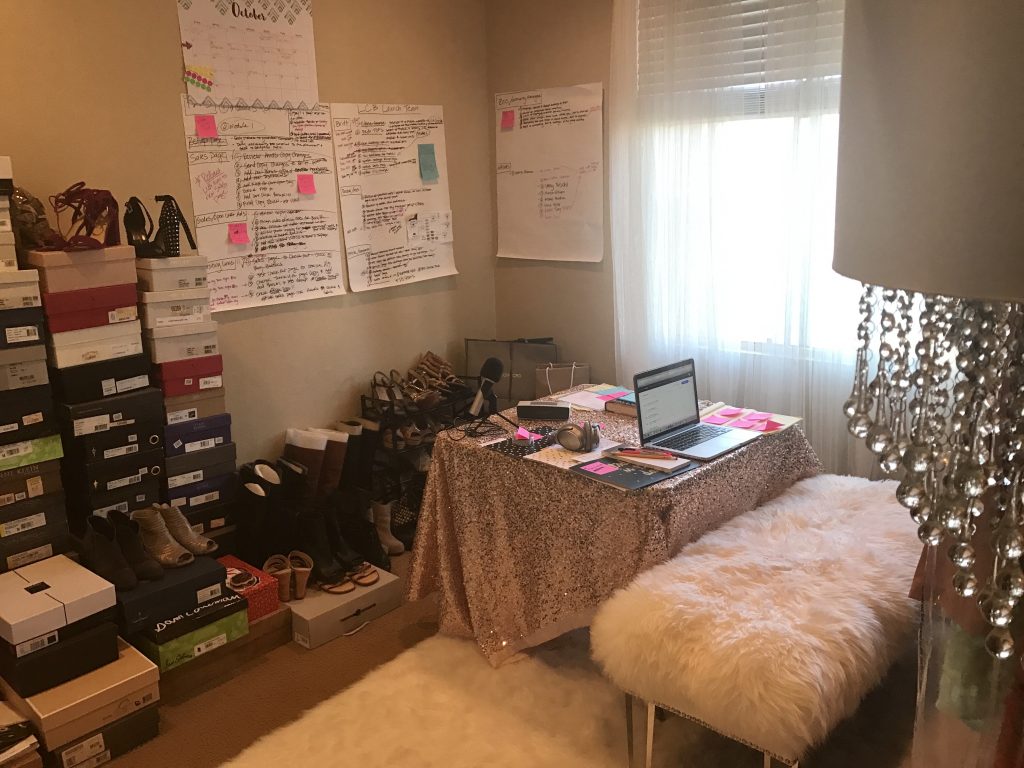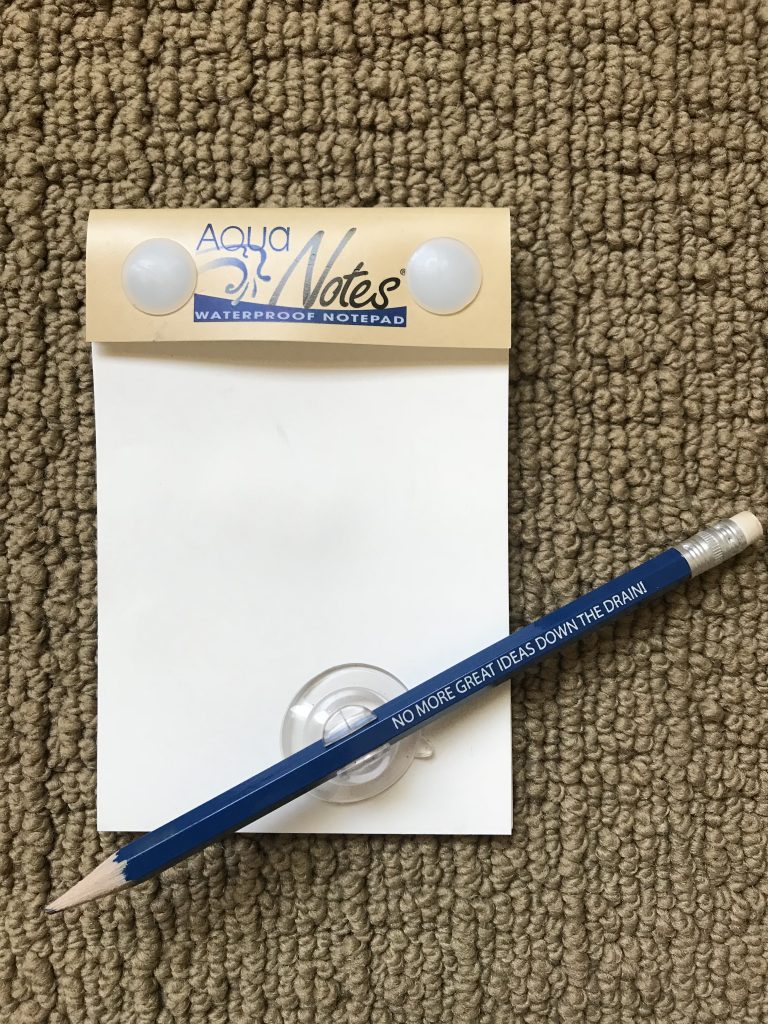 I'd love to know what are your KEY productivity tools and products? Share in the comments below and if you try any of these out that i've personally recommended i'd love to hear how they've been working for you!
xoxo!
Tiffany aka Coach Glitter
*DISCLOSURE: Coach Glitter is a participant in the Amazon Services LLC Associates Program, an affiliate advertising program designed to provide a means for sites to earn advertising fees by advertising and linking to amazon.com
I may be an affiliate for some of the products that I recommend on my blog. If you purchase those items through my links I will earn a small commission. You will NEVER pay more when buying a product through my link. In fact, I oftentimes am able to negotiate a discount or bonuses/Gift With Purchase not available elsewhere. Plus, when you order through my link, it helps support this blog so I can continue to offer you lots of great free information. 🙂 Thank you in advance for your support!