Success Is Not Convenient!
This was one of my biggest takeaways that I learned after attending a Lewis Howes event.
Amidst everything that we have going on in our lives, especially as business owners, we can often have a mindset that says things like:
"It's not the right time."

"I don't have the money."

"I have to wait until X happens."
Have you ever had an opportunity to go to an amazing live event or sign up for a course or coaching program and you've talked yourself out of it?
I totally get you, because I used to be that person too!
But let me tell you, as I look around at some of my students and hear from others, success was not convenient for any of us.
Every single successful person I personally know had countless hurdles and challenges thrown at them but they overcame them just like I know can in your own life & biz if you want it badly enough.
Success may not always be convenient, but it is SO WORTH IT!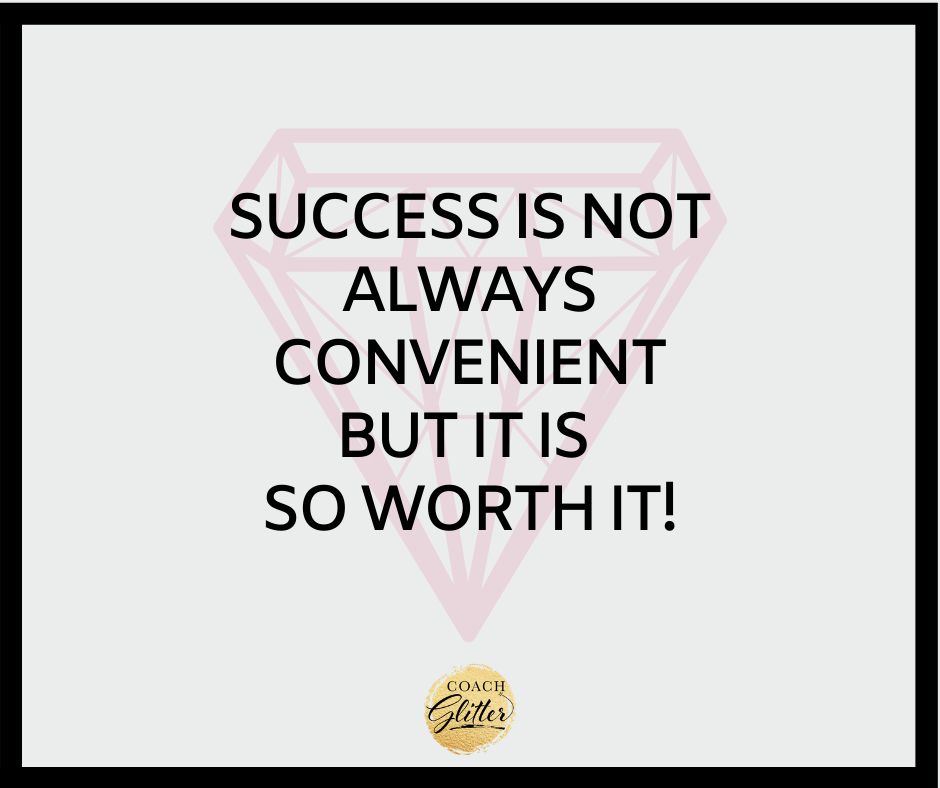 When I observed my students, I recognized these mindest were a common hurdle BUT the one thing I realized that step them apart was that all of them are GIVERS and as givers, we need to create the time for ourselves because if you are burnt out and you have nothing to give, how can you give to your audience, serve, coach, and give to your family and kids at your best?!
When life gives you opportunities and you start overthinking and think of all the reasons how you couldn't make it happen, you have to know that you actually CAN and you SHOULD and you WILL if you really want it because when you take a little time for yourself throughout the year, you can actually better serve your family and your business/audience and make your dream, goals, or business come to life!
You can't do that if you never take time for yourself.
The time is never perfect. There is never enough money.
BUT it really is your duty to show up and serve and help more people and impact more lives, by overcoming these challenges.
If you get those opportunities, make them happen. 
Ask for help!
Let me ask you this…
When was the last time you prioritized you? When was the last time you did something to make your dream/goal/business?
Don't wait for a magical day on the calendar. There is no day called ready. You are ready RIGHT NOW!
Don't prolong the time it's going to take you to build your business, to make an impact, to create the connections, etc.
Be a "figureouter" and make it happen because you are totally worth it and both you and your audience and family deserve it!
So…what will YOU choose next time an opportunity is presented to you?
With Grit & Grace, xo!
Tiffany aka Coach Glitter