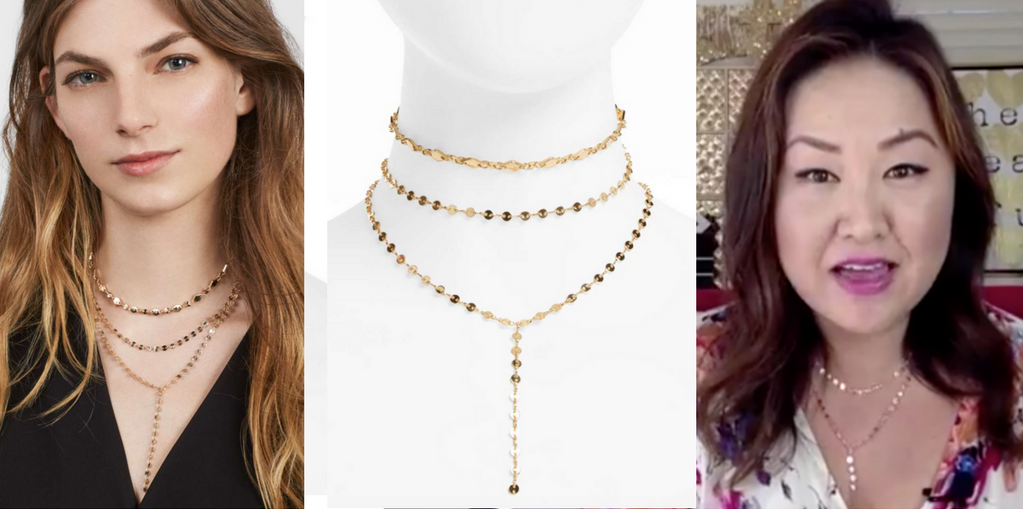 I just spotted this necklace back in stock after selling out earlier this summer! BaubleBar Aimee Y-Necklace $42.00. http://shopstyle.it/l/g8wT choice of rose or yellow gold! FYI, it's the exact same brand as the one you may have seen me wear non-stop lately BUT…there is a slight difference in this newest version that has a 3rd layer whereas mine only has two. I really love this style and it has the same discs that really catch the light and why I named it "The Sparkle Necklace".
I cannot tell you how many strangers have stopped to ask me where I got this sparkly beauty and of course when I do my live videos on Facebook I get a ton of questions about it too! Grab this one before it sells out again! FYI, while this one comes with an extender to wear lower on the neck & not as a choker, you can always add your own extender for extra length for any of your necklaces in your collection. This one is great and only $8.00 http://shopstyle.it/l/iJuV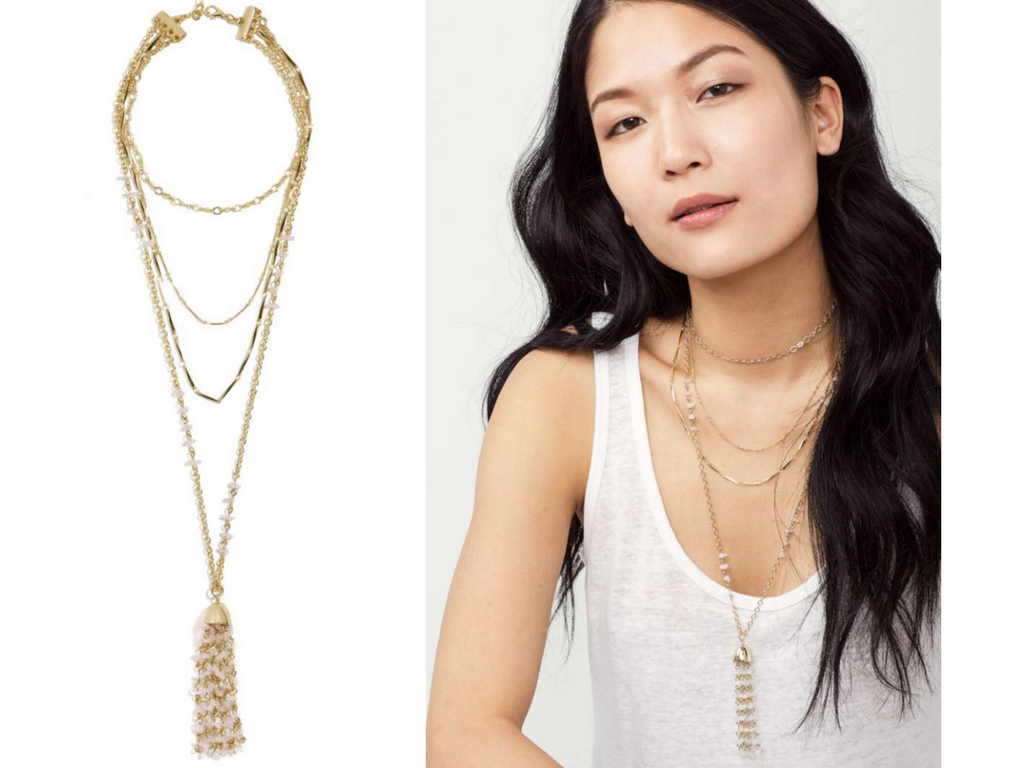 BaubleBar Quartz Tassel Layered Necklace $42.00http://shopstyle.it/l/gpti I love the layered look but can't stand how they become a giant tangled mess when you try to stack individual necklaces. Hello! We're not robots and we have to move our head and neck! This style and how it's put together helps prevent that from happening!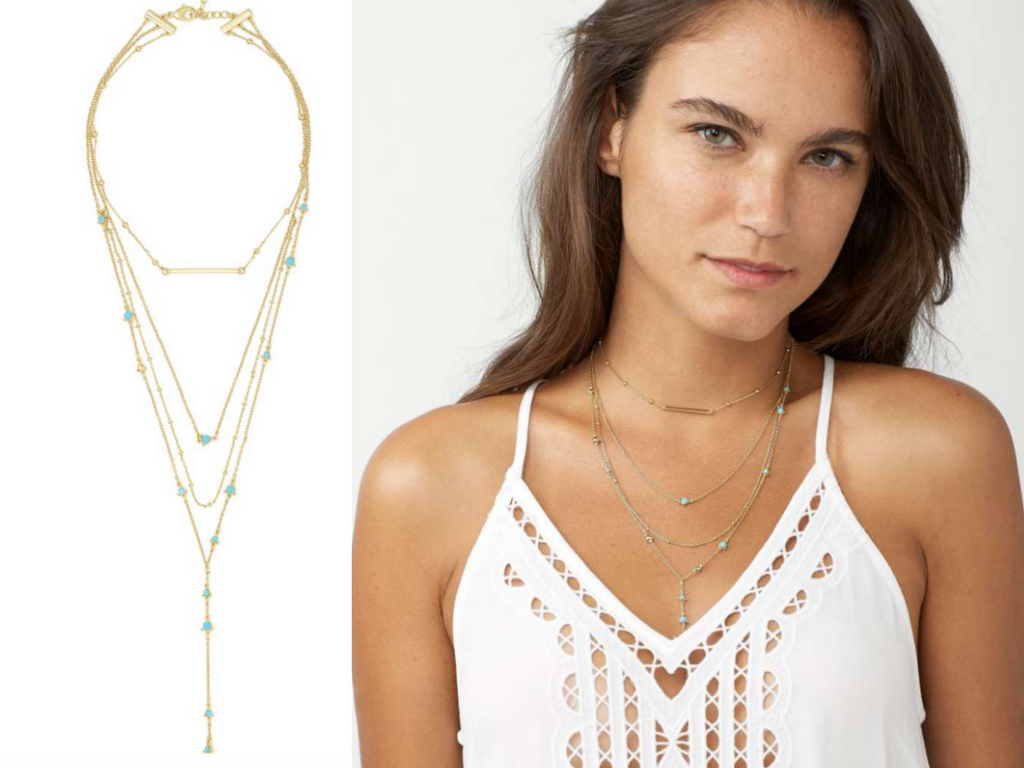 BaubleBar Harlow Layered Lariat Necklace $36.00 Another daintier, feminine layered look with pops of aqua! http://shopstyle.it/l/gpuP
Thank you my gorgeous friend for checking out & shopping through my blog. Don't forget to subscribe here so you instantly get notified the next time I share my next one because I have so many things to share very soon. You can always comment below with your thoughts, ideas and feedback!  Plus, find me over on my fav social medias: Facebook, Instagram and Snapchat!
xoxo!
Tiffany aka Coach Glitter
**DISCLOSURE: I may be an affiliate for some of the products that I recommend on my blog. If you purchase those items through my links I will earn a small commission. You will NOT pay more when buying a product through my link. In fact, I oftentimes am able to negotiate a discount or bonuses/Gift With Purchase not available elsewhere. Plus, when you order through my link, it helps me to continue to offer you lots of free stuff. 🙂 Thank you, in advance for your support!